Nano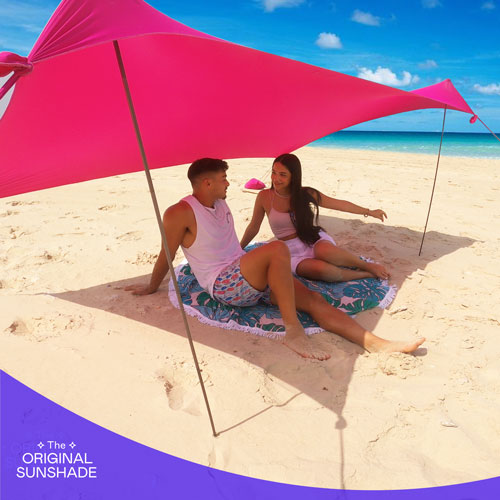 Up to 2 People
Package dimensions: 28X 10 cm. Weight: 800gr, less then 2 libra.
Area of shade 1.40 X 2.3 meters.
2x 145 cm  aluminum poles with rounded rubber tip.
The ultimate beach tent for a romantic outing or crowded beaches. Made for two, the Otentik Nano beach canopy will provide protection from the sun* in a stylish, easy to carry package. Otentik™ beach tents are made from high quality microfibers that will provide years of faithful service.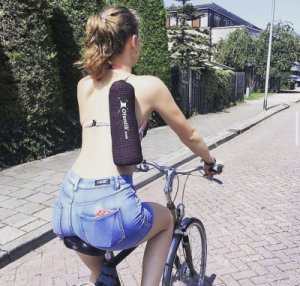 *Keep in mind that the UV protection our products offer should not replace personal sun protection, and we urge our beach shade users to also use a good lotion or oil when out in the sun.
Every Otentik beach tent kit comes in a chic carry bag with everything needed for a great day out in the sun. Otentik beach shades come fully assembled, all you need to do is to have fun! When folded your shade tent will take up almost no space, and is so easy to carry you'll be amazed. Kit includes: beach tent, folding aluminum poles, sand bag anchors and carrying bag.
Original design by Otentik
Italian made EuroJersey Sensitive Fabric with a special weave that provides UV protection made to adhere to strict Australian standards.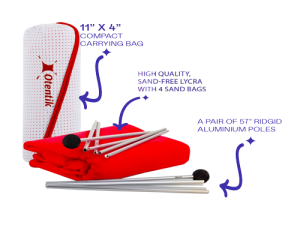 DHL shipping – up to 7 days
SOME ORDERS MAY INCUR A CUSTOMS OR IMPORT DUTY CHARGE. We do not have any control over these charges or are unable to advise what they will be, as it is based on your own country's regulations & compliances.